IPTC 2019
BMC is pleased to be an official supporter of the International Particle Toxicology Conference (IPTC), which brings together experts on particle toxicology from around the world. The conference covers basic research issues focusing on the applications of particle toxicology.
The 12th International Particle Toxicology Conference is taking place between the 11-13 September 2019 in Salzburg, Austria. See the IPTC conference website for more information.
More information
Best Paper of the Year Award
The 'Best Paper of the Year' award represents the best cutting-edge research published in the journal. The paper is selected by the journal's Editorial Board and is scored by its citations, downloads, and impact in the year.
The 2018 award was presented to Dr Stöger and colleagues for their outstanding research paper "Nanoparticle exposure reactivates latent herpesvirus and restores a signature of acute infection."
Read more
Aims and scope
Particle and Fibre Toxicology is a multi-disciplinary journal focused on understanding the physical properties and the chemistry of particles and fibres in relation to exposure in general and workplace environments and the resulting adverse human health effects (toxicity).
Particle and Fibre Toxicology is an open access, peer-reviewed journal functioning as a forum for debate and communication among toxicologists, as well as scientists from other disciplines that produce and develop particle and fibre materials, including material sciences, biomaterials, and nanomedicine. In addition, there are diverse scenarios where particles may pose a toxicological threat due to new applications of old materials or introduction of new materials. The journal provides a single, identifiable outlet for all these disciplines.
Read more
Editor-in-Chief
Flemming R. Cassee, National Institute for Public Health and the Environment, Netherlands
Particle and Fibre Toxicology blogs
Sign up to receive article alerts
Particle and Fibre Toxicology is published continuously online-only. To keep up to date with all of the latest articles, sign up to receive free email alerts by registering here.
Flemming R. Cassee, Editor-in-Chief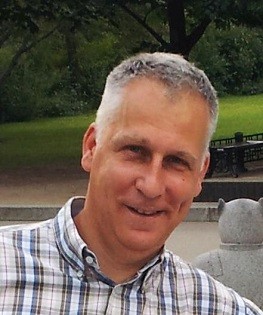 Flemming R. Cassee works at the National Institute for Public Health and the Environment, Bilthoven, Netherlands and also has a position as professor in inhalation toxicology at the Institute of Risk Assessment Sciences of the University of Utrecht, Netherlands. He has been active in toxicology for more than 20 years with a prime interest in the adverse health effects of air pollutants and inhaled nanomaterials.
"The impact of toxicology is highly variable. In air pollution, standards are mostly based on epidemiology, whereas at the workplace or for specific substances, regulations are directed by toxicological information. I think that it remains a challenge to interact with each other. We also need to communicate our findings to those who use them. This requires a different language."